ROOTS Vinbar, Copenhagen




︎︎︎ Location : Copenhagen, Denmark
︎︎︎ Size : 25 m2
︎︎︎ Program : Wine Bar / Shop
︎︎︎ Status : Completed 2021
︎︎︎ Design Eliott Litrowski & Rohan Goradia
Roots Vinbar is an Italian wine bar located in Sudhavn, south of Copenhagen by the water. The main idea is to make customer feel they have a drink in the middle of a kitchen. The layout if completly open and customers are surrounded by wine bottles and in constant dialog with the owners. The perspectives to the water front is completry open so the customers can enjoy the views.
The all project is made completly made out of Birch plywood for the furniture and painted MDF for the kitchen fronts. Colors of this project are the color signature of Roots Vinbar label.
The all project as been done in 6 weeks. From the concept design to the completion.




︎ 3D sketches of the project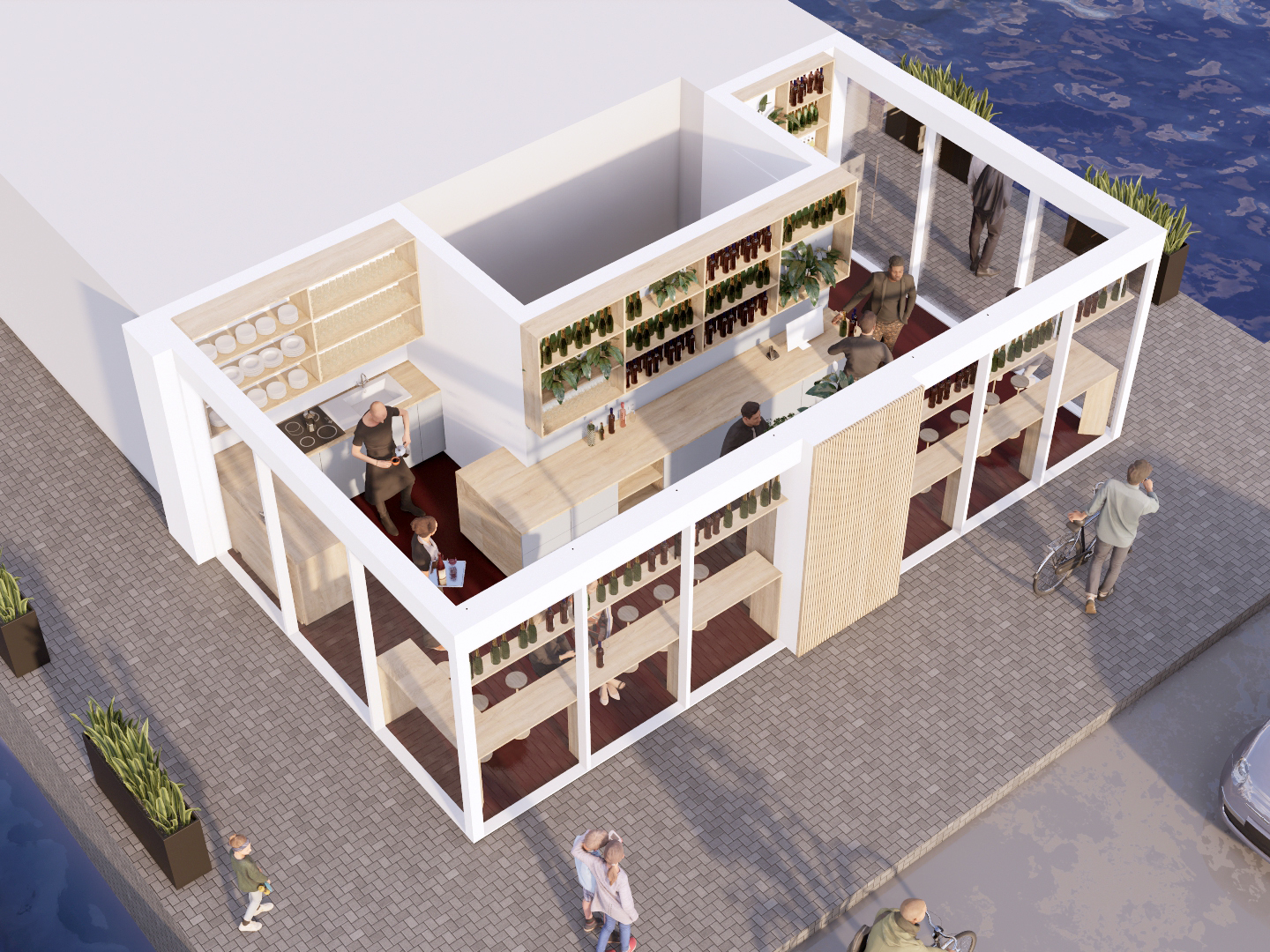 ︎ Plan & Elevations
︎ Opening
︎ Picture comming soon!